Hangouts get you airtime with customers or other colleagues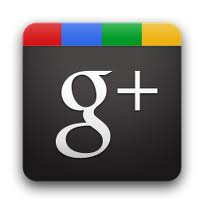 Google Plus Hangouts are a way to connect with customers or other colleagues.
They offer the opportunity to meet face to face with potential or current customers, giving you valuable time to share your message and vision with them.
As the name implies, Hangouts are just that: places to go, learn, vent and share. They give you the opportunity to meet with people across the country and across the globe who may want to buy your products or services or they are individuals who have similar interests or backgrounds. They are a chance to build relationships that you wouldn't get to enter into normally.  Hangouts provide a way to get face to face with up to nine other individuals. You can get immediate feedback from customers and you get the chance to humanize your business.
In the Hangout hierarchy, there are three options:
–          Regular hangouts – where you can meet with up to nine other individuals. You are not locked into just those nine other individuals. As people drop off, other individuals can jump into the mix. You have the ability to make the hangout public – where anyone accessing your business page can get into the conversation – or private – where only individuals you invite in can access the circle.
–          Hangouts with Extras – These give you the ability to do a few more things in the forum. You can post projects that your team is working on in "Extras" mode. Or someone who is a great note taker can post a recap of the forum that takes place, with the ability of anyone else to add to the rundown as well.
–          Hangouts on Air – This gives you a chance to broadcast your message, to share your wisdom through video. Like a regular Hangout, you can have up to nine other people inside the Hangout to comment and ask questions and an unlimited number of individuals who can't comment but can still observe the proceedings.
Hangouts can also be a way to offer customer support. Rather than just giving telephone or online support, businesses are experimenting with providing Hangouts as a way to connect with customers in need of assistance. The hangouts can serve as a way to get to know your customers and for your customers to get to know you.
The Google + tool can also be used for internal communications. For example, your team can meet at a set time every morning to go over plans and projects for the day and to keep everyone on the same page about things. It can boost internal collaboration and take the guesswork out of assignments and projects.
When establishing a hangout it is a good idea to know just what your purpose is for using the forum. You want to have a clear, defined purpose for the Hangout to keep things on track. You also want to decide on your format. Do you want it to be an open forum with a question-and-answer format or more of an educational process where you are providing information in kind of a tutorial setting?
Hangouts are extremely flexible tools, pretty much able to be adapted to whatever you want to do with them. They are a tool that you should be using in your business.
Archway Internet Marketing can help get you up and running with a Hangout in no time at all. Call or email us today and let our team explain the benefit of Hangouts with you and how we can get the job done for you. Call 1-877-50-TWEET (877-508-9338) or email manageyourtwitter@gmail.com and let's plan to Hangout!
Comments
comments